It's no secret that diamond grinding wheels offer multiple benefits from high material removal rates to minimal thermal damage. Proper grinding wheel maintenance plays a key role in making sure that your wheel delivers consistent results. If you landed here, you may be asking yourself, "How can I make my diamond grinding wheel perform better?". Check out these four steps to improve your diamond wheel performance, achieve better results, and extend the life of your grinding wheel.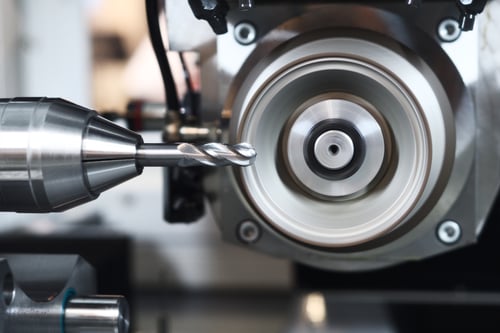 1) Establish what grinding wheel success means to you.
The first step in improving wheel performance is to identify how you measure success. You can do this by asking yourself a few questions such as:
● Do I want to extend the life of my diamond wheel?
● Am I looking for my grinding wheel to hold its edge better?
● Do I need higher stock removal rates and the ability to finish more parts in the same amount of time?
● Is a mirror-like surface finish on my final product my top priority?
2) Consider the surface…
Diamond may be the hardest, naturally occurring material, but it does have its limitations. Diamond grinding wheels can be used on many materials such as quartz, alloys, carbide, and glass. Applications may also include HVOF, composites, PCD/PCN, and other non-ferrous materials.
In addition to the above surfaces, diamond is not well suited for steel or iron because of the intense heat reaction created when carbon and iron collide at high speeds. The grit of a diamond wheel will quickly erode if subjected to ferrous materials. Overall, diamonds are great for almost anything else. They effectively cut through ceramics, sharpen carbide and polish granite. If you're looking to apply a grinding wheel to specialty materials, diamond wheels are the go-to option.